onshore survey
onshore survey
onshore survey
onshore survey
HGIS caters to the needs of the Oil & Gas, Coal Mining and Civil Construction industry. We bring the best Health, Safety and Environment practices to our projects ensuring safety and reliability.
We pride ourselves in our high-quality standards in our project deliveries using the latest technological methods to provide detailed context as well as analytical tools for identifying patterns and making decisions by layering it with any type of base maps.
Our wide variety of solutions are catered for:
Topographical and Detailed Survey.
Underground Utilities Mapping (GPR & EML).
Dimensional Control Survey.
As-built Survey.
Subsidence/Levelling/Precise Levelling Survey.
GNSS Survey (Static & Real-Time Kinematics).
Onshore Seismic Refraction and Reflection Survey.
Onshore Unexploded Ordinance Survey.
Electrical Resistivity Survey.
Data Processing and Reporting in ACAD and GIS format.
Installment of Permanent or Temporary Benchmark.
Installment of Permanent Ground Marking.
Signage for Buried Utility at Onshore Facility.

Comprehensive Data Acquisition & Analysis
Comprehensive buried depth, identify the type/dimension/ name/ownership for construction design and final routing

Campaign Assessment
Assess terrain condition, map existing exposed and buried utilities, and location suitability for any construction campaign.

HSE Improvement
Improve HSE at facilities by identifying and installing signage or ground marking for buried utility at the location.

Subsidence & Fatigue Monitoring
Risk assessment and monitoring for mega structures, building and facilities by monitoring subsidence and fatigue.

Intuitive Data Presentation
View data in a new dimension by using 2D or 3D GIS to identify patterns and make decisions.

Reporting In ACAD or GIS
Topographic and merge with underground features maps and report in ACAD or GIS format.

Dimensional Control Survey
High precision dimensional control survey for mega structures and facilities.

Exceptional HSE Standards
High standards in Health, Safety and Environment complying to the Oil & Gas safety requirements.
Drilling support
Drilling support
Drilling support
HGIS' vast experience in Rig Moves and Positioning utilizing high precision satellite-based technology makes us one of the leading service providers in South East Asia. We feature the latest technological systems and adhere to the highest accuracy standards to ensure safe operations and most importantly, INTEGRITY.
Our wide range of support for offshore drilling programs includes:
Exploration and Appraisal Wells at Open Location.
Development Wells at Congested Area.
Deepwater / Ultra Deepwater Wells.
Well Killing Operations.
Plug and Abandonment Campaigns.
Latest DGNSS System (GPS & GLONASS) with Precise Point Positioning (PPP) technique (decimeter differential accuracy)
QC Method through Multifix 6 (6th Gen differential GP real time position computation and QC package).
Satellite reading from a minimum of five satellites (at PDOP
RINEX Processing Capabilities for more accurate and reliable data for post-analysis and data preparation.
Wi-Fi Telemetry and Handheld Tablet QC Monitoring for CSR.
Key features include 3D GUI Navigation Software.
Rig Navigation support for the deployment and recovery of subsea transponders used for DP operations.

Unambiguous
Unambiguous positioning of drilling asset ensuring the integrity of any adjacent assets and seabed infrastructure.

High Accuracy
Determine well position prior to and post spudding.

Applicable Anywhere
Project quality plan and workflow that can be implemented anywhere in the region.

QC in Real Time
High Technical QAQC Measures perform integrity check on all survey systems.

Other QC
QC on status, quality and data discrepancies prior to final issuance.

WGS 84 or BRSO Data
Anchor planning and database conversion.

Job Hazard Analysis
Job Hazard Analysis prior to kick-off ensuring safety risk are evaluated.
Geohazard Surveys
Geohazard Surveys
Geohazard Surveys
Geohazard Surveys
HGIS geophysical offerings for Drilling Support comes from the core understanding of drilling operations. We ensure that operational and environmental integrity are mitigated by identifying all constrains and hazards from man-made, natural as well as geological features. Clients now can understand and plan for any potential relief well locations and assess potential top-hole drilling hazards at drilling locations.
Our team of experienced specialist ensures the project management of our site survey campaigns provides granularity from project delivery, data interpretation and reporting.
Our wide range of support for offshore geohazard survey services includes:
Site Investigation Survey for Exploration and Appraisal Well
Site Investigation Survey for Development Wells
Site Investigation Survey for Deepwater Wells
Geohazards Site Survey for Bottom Founded & Platform Based Rigs
Geohazards Site Survey for Anchored Rigs
Geohazards Site Survey for Dynamically Positioned (DP) Rigs
Seabed Debris Survey
Acquire 2DHR Seismic Digital Data using energy or airgun source and a minimum 96 channel streamers for intermediate zone geological profile, high amplitude anomalies and structural mapping.
Mapping, shallow anomalies such as high amplitude anomalies, gas fronts, faults and dipping.
Seabed morphology mapping (seabed relief, seabed depression, seabed profile) and bathymetry.
Acquire seabed images to identify seabed obstructions.
Detect magnetic anomalies from buried cables, pipeline or explosives.
Determine sediment composition and properties by acquiring core samples.
Acquire all survey of both analogue and digital in a single-pass mode.

High Quality Data
Provide high resolution imaging on the complex sedimentary processes, outflows of fluids and gas hydrate.

Flexibility and No Area Limitation
Enable to maneuver near congested areas.

Fully-Equipped Analogue & 2DHR Vessels
Carry out onboard processing of Analogue and 2DHR seismic data preliminary reporting.

De-Risk Operations
Acquire reports for geohazards assessments, assisting in rig move and any activities by analyzing low risk conditions for operations.

Integrated Geological Model
Precisely determine the water depth, create underwater image of seafloor, identify and characterize layers of sediment and terrain mapping.

Looking Beyond the Seafloor
Understand seafloor conditions and geology to a depth at least 200m -1000m below seabed.

SSDM Compliance
Industry standard GIS data model for seabed surveys deliverables.
Platform transportation & installation support
Platform transportation & installation support
Platform transportation & installation support
Platform transportation & installation support
HGIS provides support for offshore structure installation which includes pre-installation geophysical survey and high accuracy positioning & navigation during the structure installation.
Our solutions can support any type of structure installations for:
Four-Legged Jackets
Tripod Jackets
Monopod Jackets
Topsides
Living Quarters
FPSO/FSO/FSU
Precisely determine the general bathymetry within the survey area.
Identify any naturally-occurring seabed obstruction or hazard.
Determine and delineate possible sub-seabed features that may pose a constraint or hazard in foundation implication.
Acquire, inspect and delineate shallow, sub-seabed geological structures and soil variations.
Identify any major obstacles and existing pipelines or other seabed installations which include any debris or obstacles that could hinder the installation of the jacket/platform.
Identify and locate and set buoys to mark existing pipelines and other underwater Installations in the area of the work.
Precise Positioning and Navigation support during lifting, float, upend and emplace jacket to the seabed.
Support in touchdown monitoring for installation/driving of piles.
Jacket levelling, pile cut-off and pile transition piece installation.
As-built jacket survey.
As-built Topside Module Decks Survey.
Pre and Post Installation Site Survey
HGIS' flexibility in various modes of acquisition marks our expertise in geophysical survey. By understanding the geological and geophysical characteristics of the site location, we can decide which methods and equipment are best used to attain the highest quality of data. This translates into more accurate results and faster surveys, thus cutting down on time and cost.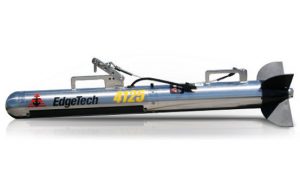 Dual simultaneous frequencies Side Scan Sonar (SSS) with Full Spectrum® CHIRP technology providing higher resolution imagery up to 50% or greater.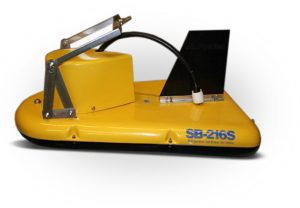 Towed Sub-Bottom Profiler with Full Spectrum CHIRP Technology which is ideal for quick deployment and weather prone operations.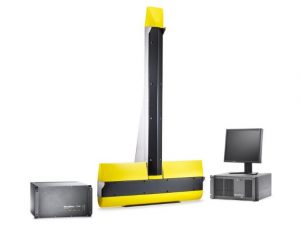 Reson Seabat 7160 Multi-Beam Echo sounder operating at 44kHz. Suitable for water depth up to 3000m.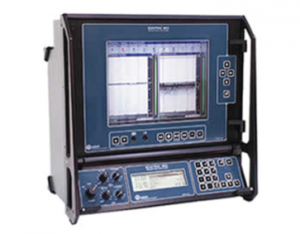 Teledyne Odom's ECHOTRAC MKIII Single-Beam Echo sounder with selectable receiver bandwidth for shallow/deep water.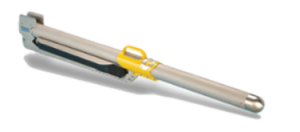 We also can provide other non-CHIRP Technology Side Scan Sonar tools such as Geo Acoustic System and C-MAX SSS System.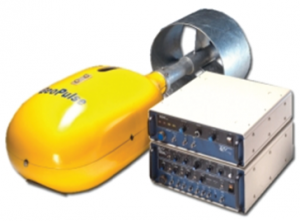 GeoAcoustic GeoPulse Pinger SBP side-mounted to the vessel for close proximity to structures.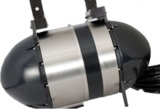 Reson Seabat 7101/ 8101 Multi-Beam Echo sounder operating from 240kHz suitable for water depth up to 300m.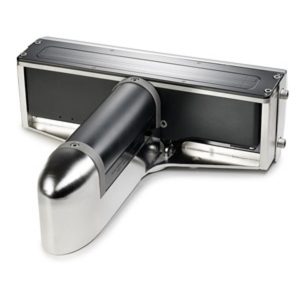 Reson Seabat T20P Multi-Beam Echo sounder operating from 200 - 400kHz variable and steerable swath suitable for water depth up to 80m.
Platform Jacket/Topside Installation
HGIS supports the installation of the platform jacket and topside through high precision processes and machineries that proceed to increase efficiency in processes and costs.

Precise Positioning 
Precisely position the jacket within the desired tolerances.

Current Monitoring
Real-time current monitoring prior to and during installation of the jackets.

Determine Mean Sea Level
Provide direct reading tide gauge to determine MSL and consequently the elevation of the jackets and decks.

Transition Piece Cut-off
Determine and mark the transition piece cut-off based on the design elevation.

Final Confirmation
Determine the final as-built position. 
Offshore Structure Decommissioning Support Services
Subsea Christmas Tree Installation Support
BMS & TMS positioning support for 4/8/9 mooring anchor (FSO, Work Barge, Work Boat)
ROV Underwater Positioning and Tracking Support
FPSO/FSO/FSU Mooring Installation
Pipeline transportation & installation support
Pipeline transportation & installation support
Pipeline transportation & installation support
Pipeline transportation & installation support
HGIS holds an extensive track record in supporting the offshore construction and installation sector. We have been supporting main construction companies for the Pan Malaysia Transportation & Installation of Offshore Facilities since 2010.
HGIS is a service provider that truly understands the nature and processes of offshore construction and installation offering the best solutions for the installation of:
Rigid Pipelines
Flexible Flowline and Umbilical
Spoolpiece / Jumper and Tie-In Operations
Subsea Structure such as PLEMS or PLETS
Subsea Power or Fiber Optic Cables
Expertise in Inertial Navigation System (INS) results in potential time and equipment savings leading to a reduction in overall costs.
Integration of high accuracy tools to provide real-time positioning and navigation and overcoming any drop-outs.
HGIS BMS & TMS X-BOX proven design and survey grade instrumentation with high accuracy, reliability and update rate.
Latest Sonardyne 6G Technology with improved accuracy in precise acoustic range and high-speed data telemetry.
Acquire accurate reports on the final absolute position to monitor and detect any lateral displacement. (horizontal alignment).
Identify and assess the status of freespans, uplifts, trenching works and self-burial along the product route (vertical alignment).
Report accurate positions of any external damage, debris/seabed features in close proximity to the product.
Receive your data and reporting with OGP Seabed Survey Data Model (SSDM) compliance formatting.
Route Clearance Survey for PRE-FEED or FEED Stage

Plan it Early
Early stage requirements for pre-engineering survey.

Identify the Features
Perform Geophysical and Geotechnical samplings.

Know Your Route
Determine the suitability of the selected routes.

Identify Hazards
Acquire accurate data and identify potential hazards to determine the best pipeline route.
Pre-Lay or Post-Lay Survey (Offshore/ Nearshore)

Bathymetry Map Acquisition
Acquire accurate water depth bathymetry map showing the topography of the seabed within the survey corridor.

Mapping Of Anchoring Corridors
Ensure that the anchoring corridors are clearly mapped for seabed obstructions that may impede the installation process.

Lateral Variations Identification
Check and identify lateral variations of the shallow and intermediate lithostratigraphy based on acoustic characteristics.

Crossing Points Identification
Identify crossing points of existing pipelines, submarine cables and any other item close proximity to the design route.

Final Confirmation 
Post-lay survey of the flowline, umbilical, pipeline and record of position and condition of the structure laid.

Mean Seabed Topography Acquisition
Pre and Post Trench/Dredge Survey acquiring seabed topography and mean seabed level around the proposed dredging/trenching location.
Pipe Lay Positioning & Navigation Support

Control During Lay
Provide position and heading control during lay to maintain the predicted Touchdown Point (TDP) .

Horizontal Offset
Monitor the horizontal offset on any associated fixed point on the vessel to the line's TDP (layback).

Final As-Installed
Acquire final as-installed position fixes relative to the design data at pertinent locations.

Monitor Cross-Course
Monitoring of the cross-course distance from the ROV pipeline/flexible TDP to the design route centerline.

Mattress/Sleeper Positioning
Provide underwater acoustic positioning of mattress/sleeper support where an existing pipeline or cable is crossed.

Measure with Acoustic
Provide Underwater Acoustic Positioning and LBL subsea metrology for any subsea structure installation such as PLEM, PLET or Spool Piece.
Provision of Onshore Engineering and Topographical Survey.
Provision Survey Support for Trenching and Dredging Operations.
Provision of Post Pipeline/Cable Burial Survey.
Provision of Survey Support for Rock Installation Operations.
Provision of Positioning Support for ROV Inspections / Installations.
Decommissioning and Abandonment Survey Support.
Hook-up & Commissioning support
Hook-up & Commissioning support
Hook-up & Commissioning support
Hook-up & Commissioning support
HGIS has been supporting a large amount of Topside Major Maintenance as well as Hook-Up and Commissioning for the offshore oil and gas industry. Our solutions encompass the safety aspect of safe anchor handling operations ensuring operations efficiency, cost reductions and faster project turn-around.
Our Barge Management System and Tug Management Systems supports:
Accommodation Work Boat
Accommodation Work Barge
Stand-Alone Anchor Handling Tug
Anchor Deployment and Retrieval using our specialized Barge & Tug Management System.
Enhanced BMS & TMS X_BOX™ ensures prompt mobilisation anywhere and anytime.
Increase troubleshooting response time and the safety of the crew with our Wi-Fi telemetry system.
Monitor progress through a remote tablet that can be accessed anywhere.
Long Base Line (LBL) acoustic positioning system high accuracy acoustic metrology.

Safe Anchor Handling
Precise, fast and safe deployment of anchor using high accuracy positioning tools.

High Accuracy
Sub-Metre level Surface Positioning system using DGNSS.

Ultimate Navigation Experience
Both absolute and relative positioning and navigation view.

Backup System
With our trademark "BMS & TMS X_BOX™", we make your process more efficient and easy to deploy

Prompt Mobilisation
Reduce downtime and eliminate personnel transfer between vessels.

Remote Troubleshooting
Wi-Fi Telemetry as backup reduces project downtime.
Subsea Inspection, Repair & maintenance support
Subsea Inspection, Repair & maintenance support
Subsea Inspection, Repair & maintenance support
Subsea Inspection, Repair & maintenance support
Subsea Inspection, Repair & maintenance support
Subsea Inspection, Repair & maintenance support
Since 2008, we have been supporting IRM projects by providing innovative solutions to reduce inspection time and producing reliable reports for decision making. Our meticulous planning of subsea operations has ensured safe deployment for ROVs and achieved high accuracy in underwater positioning.
Our support for the subsea sector includes:
Underwater Inspection for Client's Offshore Facilities, Offshore Structures, Pipelines, Subsea Equipment, Mooring Buoy, Floating Production and/or Storage Facilities that are carried out at regular intervals.
Maintenance & Repair Work for Client's Offshore Facilities
Engineering Works
Subsea Metrology Works

Reduce Breakdown Time
Improved and upgraded version of Current Profiler reduces breakdown time

Side Pole Elimination
Cost-effective solution using vessel HiPAP system saves mobilisation time and cost of separate side pole system

Pre-Sailing QC
Quality Control of data, accuracy and any discrepancies before sailing out

Improved Communications
Latest technology of tracking beacons improve communications using Sonardyne 6G Wideband 2
Long Baseline System (LBL) Capabilities
HGIS expertise in LBL solutions allows our Clients to perform subsea operations in the most challenging conditions. From extreme shallow water depth up to deep water, we offer a solution that fits all situations.
Using Sonardyne 6G technology the setup of the system is much more efficient, contributing to time and cost savings for high profile projects with the ability to perform simultaneous baseline calibrations.
We offer LBL Solutions for:
Free Span Survey
Spool Metrology
PLEM/PLET/SETP Installation & Measurements
Limitless ROV Tracking at extreme shallow water depth

Precise Positioning
Compatts used to create an array used for precise positioning during free-span check

Centimetric Accuracy
Subsea target tracking to centimetric accuracy independent of depth

Array Design
The design of LBL array is based on the optimal angle of the cut, line of sight, number of range and coverage.

ROV Friendly
Compatts installed in lightweight and stainless frames.

Improved Algorithms
Latest 6G with Wideband 2 provides simultaneous baseline calibrations and better accuracy
Structural Integrity Monitoring
Structural Integrity Monitoring
Structural Integrity Monitoring
Structural Integrity Monitoring
The increase in demand to evaluate the performance and health of platform have searched the need for Structural Integrity Monitoring. HGIS solutions reduces the need for Schedule Base Inspection which contributes to tremendous amount of cost savings. It also assists with re-certification or way-forward analysis of the structure/platform.
HGIS caters comprehensive solutions pertaining to the assessment and monitoring of the structure/platform covering:
Structural Deformation Survey
Continuous Subsidence Monitoring Survey (CSMS)
Structural Dynamic Monitoring And Integrity Assessment
Platform Air Gap Surveys
Platform Verification Surveys
The combination of the above services will enable clients to assess the full structural integrity of the asset which contributes to clarity in decision making, greater cost efficiency and higher safety aspects of the lifespan of the structure/platform.
Long Term Assessment of Structural Integrity.
Extend Structure's Operating Life.
Optimize Inspection Schedules.
Prevent Damage During Rig Moves and Jacking Operations.
Online Data Portal via Siri-Live.
Optional Post Processing and Reporting of Data.
Platform Deformation Survey
Offshore platforms are exposed to deformation due to the instability of the platform and other factors caused by plate motion or post-seismic motions of an earthquake. The use of Space Geodetic Techniques, particularly Global Navigation Satellites System (GNSS,) to monitor the deformation of a structure has been increasing in demand over the years.
Platform Deformation Survey is necessary to detect and estimate the motion rate and the displacement magnitude between two GNSS observation epochs. Combined with terrestrial levelling technique, a complete deformation analysis can be performed in terms of point displacement, platform tilting as well as the orientation.

DGNSS System
Single or Dual Frequency DGNSS systems (0.5m-5m at 2 sigma level).

Range Error Assessment
WADGNSS technique assessing satellite orbit error, satellite clock error and ionosphere delay.

Centimeter Accuracy
Real Time Kinematic (RTK) observation or corrections post processed with double-differencing method.

Data QC & Processing
Data QC and Processing using Bernese Software and Trimble Business Centre.

On-Line Ocean Loading
On-Line Ocean Loading computation from Onsala Space Observatory (OSO),
Sweden.

Bias-Free Solutions
Bias-Free solution (carrier phase ambiguity solutions).

Bias Fixed Solutions
Bias-Fixed Solution (using Quasi Ionosphere-Free (QIF) and SEARCH strategy.
Continuous Subsidence Monitoring Survey (CSMS)
Continuous Subsidence Monitoring Survey (CSMS) is the operations of determining the subsidence over a longer time frame. This technique uses GNSS data, processes the data by utilising specialised processing software and then analyses the geometrical stability and vertical motion on the offshore platforms.

Double Differencing Technique
Network processing and combination using Double-Differencing techniques.

Precise Point Positioning
Absolute Technique using Precise Point Positioning (PPP) Technique with Bernese Software.

Preparation & Management of Data
Data preparation and management (RINEX, TEQC by UNAVCO, RINHBEX and Centre of Orbit Determination for Europe-CODE).
Siri Marine B.V. specializes in Condition & Motion Monitoring and owns in-house manufactured integrated Motion Sensors which is a state-of-the-art monitoring system. HGIS is now proudly the Malaysian Local Agent for Siri Marine B.V.
While deformation survey assesses the subsidence and displacement of the structure/platform, offshore structures and even onshore structures are exposed also to natural forces such as weight/load, wind forces, waves, jack-up-up leg subsidence and even earthquakes in specific seismic areas. All these causes the natural frequency of motions/impacts to the structure which in the long run may lead to changes in the condition and structural integrity of an object.
Therefore, by having to perform a Structural Dynamic Monitoring and Integrity Assessment, the health and fatigue of structures/platform can be monitored 24/7 to assess the integrity with its behavior on the natural frequency vs the designed frequency. It can also be used as a decision support tool during rig moves and jacking operations to prevent immediate damage.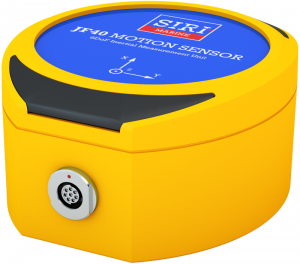 The JF40 MEMS-based Inertial Measurement Unit (IMU)
The JF40 is a MEMS based accurate and reliable inertial measurement unit. High data quality is ensured through temperature calibration from -20 to +50°C for bias, gain, cross-axis and linearity. Its solid state design in combination with the rugged stainless steel enclosure ensures reliable operation in most environments.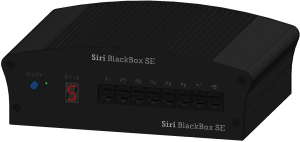 Unix based processing unit BlackBox
The BlackBox is a Unix based processing unit. It combines powerful data processing capabilities with data acquisition functionality. Implementation of new input and output protocols allow support for a wide range of sensors and easy integration in third-party systems.
PROVIDING EXCELLENT & QUALITY SERVICES.
We work with extreme merit and accuracy. Get your personalized quote today.
GET A QUOTE